Scotland are now less shit than Wales, even though they beat us twice...CHAMPIONS!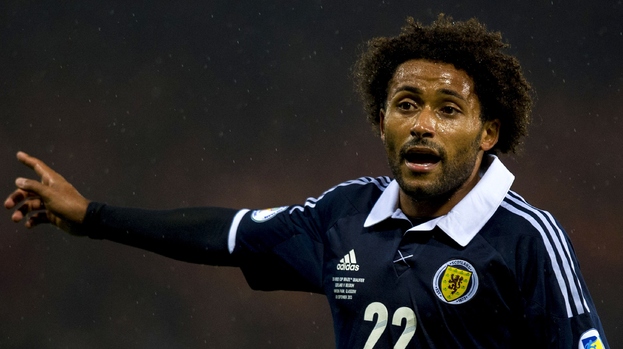 We are now Group A 4th place Champions, which is kind of like winning the World Cup but better because the fans don't get to go to Brazil and party for a month. Instead we get to watch other teams we don't care about, like Switzerland or Greece.
Scotland took the lead through Anya, proving that not all Scottish people look like ghostly heroin addicts. He is actually Scottish even though his Dad is Nigerian and his Mother is Romanian, he was born here and he's not quite good enough to play for England, Nigeria or Romania so he is definitely Scottish. It was a good finish and he played well so let's be thankful that we now have people in the Scotland squad like him and not Gary Teale.
When I watch Shaun Maloney play I always think he's good at free kicks, but then I never see him score one, so start to doubt myself. Who am I really? Am I the person I thought I would be? Am I the person I want to be? Then he actually scored and my contemplation was quickly replaced by- "What a fucking goal!" and I didn't give a shit about any of that other stuff. Although it make take a lobotomy to erase the memories of Craig Levein.

At full time I flicked over to see the last few minutes of the England game and it was so bad I think it actually gave me a tumour.