Walter Smith has resigned as chairman of Rangers which is a shame because he and Ally McCoist are about the only two people associated with that club that have stopped me from setting fire to it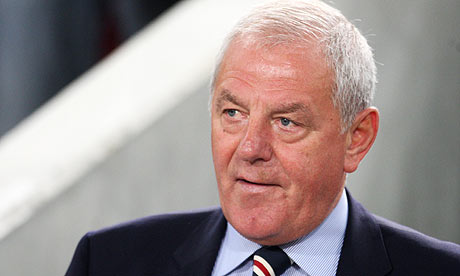 As is the case with most famous people, I used to absolutely loathe Smith before I met him but he is absolutely lovely in real life. The problem I have is that he stands for everything I dislike, and the now former chairman of Sevco is really pissed off with Charles Green who has started saying that Ally McCoist should be winning the Champions League next year or something. To paraphrase green:
He has to win the league and the cup or he's in trouble
Luckily for you I was able to translate the words he really said, because I tried to watch him on my computer earlier and a portal to hell opened up in my bedroom.
Or as the ladies call it, "the door to my bedroom"