Sometimes football transfers aren't quite as exciting as you'd hope. Here are just some of the big moves that have taken place in the last couple of days
1. Grant Holt to Wigan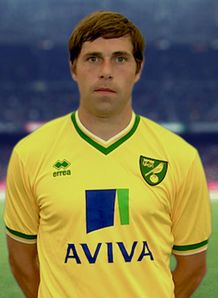 Grant Holt is excited because he has been given 'the chance to help Wigan rebuild'. The problem is that when saying that to him in the interview they missed out the "...my shed" and he still thinks he's a footballer.
2. Jay Spearing to Blackburn
Jay Spearing doesn't so much look like he'd steal your car, as much as he looks like you'd find him dismantling the landing equipment on the wing of an aeroplane. He is moving to Blackburn, where there are no aeroplanes.
3. Two Wigan players to Everton
Roberto Martinez has stepped up his bid to ruin Everton by bringing Antolin Alcaraz and Arouna Kone across. I also have no idea who that first guy is but Kone is about as average as Premier League strikers come so it's good to see him aiming high. Well, it's either that Kone, or he's that dude that got famous on the internet last year for throwing children's parties or something.
That concludes boring transfers that have, or are about to happen, today