Spain beat Uruguay yesterday by playing a version of football that should only have been available to developers and beta testers. It was nice.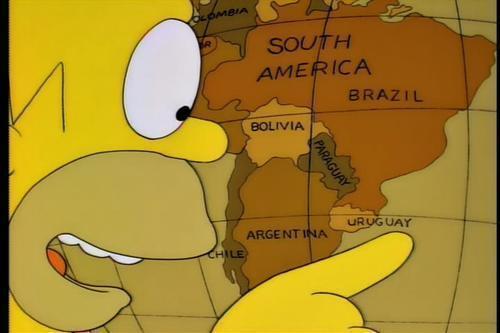 Despite only winning 2-1, Spain were the equivalent of a piggy in the middle game with one person hopelessly chasing the ball around the pitch. In the first half of the Confederations Cup group game I'm pretty sure possession was about 92% to 8% in Spain's favour and none of the opposition players had a clue what to do. Like when you play 5 a side against people who don't understand that you can pass the ball the backwards, Uruguay's only solution to the onslaught was 'FUCKING HOOF IT' but lacking the practice that teams like Celtic displayed in the Champions League against similar tiki taka sides, they couldn't even do that.
Luis Suarez managed to refrain from eating anyone but it's surely only a matter of time before he shits himself in the middle of the pitch because he's so frustrated. If only there were another way to express your anger without physically assaulting someone else, we would all be spared, but instead we await the ticking time bomb.
Cavani was shite