In hilarious news, Newcastle have hired heart attack veteran Joe Kinnear as their new Director of Football. Hahahahahahahahahahahahahaha hahahaha ha ha. A ahahahahah ah aa hah ah ah a ha hah. but seriously... this is a joke right? :scared: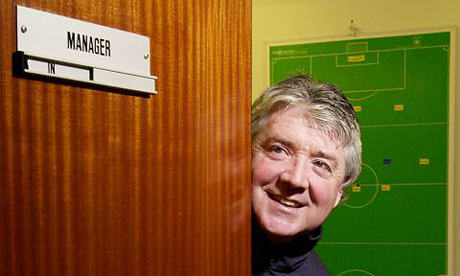 No! It's real. I'm pretty sure Newcastle is pretty much living out the literal plot to Chaplin's 'City Lights' at this moment. I can't come up with any other explanation. The movie plot is something like this:
Kinnear wakes up in bins and on park benches until Mike Ashley, the drunk millionaire, befriends him on the streets of London. After finding his new best mate, the two go back to Mike's house and share some brandy. Joe can't believe his luck! Finally his life on the streets has been completely changed by an eccentric and terribly friendly man - oh what joy! After listening to LCD Soundsystem for an hour, Mike even offered Joe a job as director of something or other and they celebrated through the night. Among clinking glasses and cheers at discoveries of things in common, both men toasted to their future together and the adventures they would share. Cheers!
Joe awoke the next morning happier than he has been in years. A smile from ear to ear.
Mike Ashley woke up in all of his clothes, including shoes, with a vague recollection of meeting a magic womble outside the national history museum.
Meanwhile, Alan Pardew sits alone in a hotel bar drinking whisky and contemplating whether or not he should run away, very far, very fast or pretend to have a stroke.