Manchester City beat Manchester United 2-1 today in the Manchester derby that was held in Manchester. Now they're only 12 points behind their rivals from Manchester. Phil Jones was pleased
United may very well have walked their way to the title this season but that doesn't mean that it isn't funny when they lose. Sergio Aguero came back to score a lovely near post BLASTER, which you can see in that photo I stole from someone's Twitter earlier. Speaking of Twitter
As you can see, Mr Zabaleta was also pleased. My favourite bit was when RVP kicked Zabaleta in the leg while he was on the ground, and Zabaleta thought it was Ashley Young because he was the first guy he saw after he got up. And then he squared up to Young, and Young got all pissy about it and was going 'wot?! wot?! wot?!! u mad bruv yeh?'.
Ashley Young walks like a burns victim.
Joe Hart looks like Pixar drew him.
Jack's photoshop of Phil Jones on Acid makes me laugh every time I see it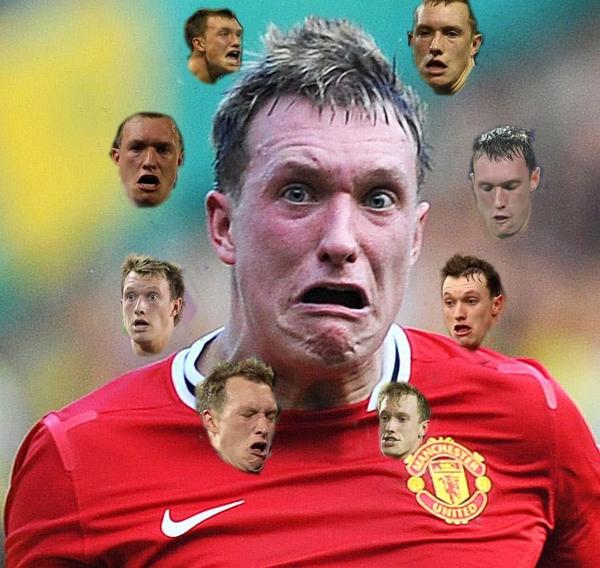 And that's my review of the Manchester derby, which happened in Manchester