Joey Barton might be a spanner of a human being but occasionally he's good entertainment when he gets the chance to talk, like on Twitter, which he's on all of the time. Now he's been having a go at QPR
The current Marseille midfielder is still technically contracted to the relegated London club but he doesn't really care because they suck.
"I can't believe QPR have just been relegated and [Jose] Bosingwa was walking down the tunnel laughing!"
It's tough to admit but he's actually right. Jose Bosingwa is that guy who turns up to your party with no booze and then drinks the nice whisky you have left and adds your girlfriend on Facebook the next day. Barton is the guy at the party who beats you up outside McDonalds
Here's some more stuff he said that is on the money:
"Believe it or not I am actually gutted for QPR - I reckon more than some of the current playing squad.

"If the media want to slag me off for saying players shouldn't laugh after they've been relegated, so be it. If I worked all week and paid to watch my team and I'd seen that. I'd be fuming.

"I don't care what level you play at. That's wrong."
Barton wants to stay on loan in France because why on earth would he want to play in the Championship? It's not even his fault they're there. QPR played the transfer market like a rich kid plays FUT - instead of actually winning games and using the prize money to buy his favourite players he just stuck Daddy's credit card details in to the Playstation Network and bought players that had one of those training boosts applied to them, but when they play that one game after their big pay day they go back to being bad.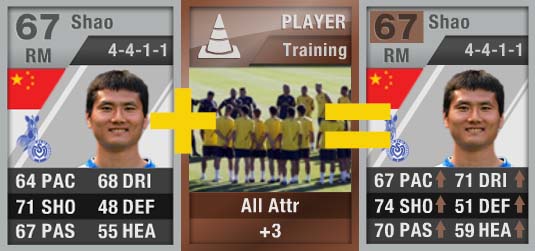 If you don't know what the fuck I'm talking about that's an example. My advice instead is just to be 27 and that way you can put your card details in so that you can buy Ronaldo. Take that 12 year olds!
QPR face a struggle now to get rid of all their nonsense. Whether you keep players like Bosingwa or not is the equivalent of deciding whether you actually want to keep that chest freezer you bought because it's £30 you might make, but can you really be arsed trying to sell it. Bosingwa can't even make beer cold so I'd rather have the freezer I think. Was that the choice? I'm confused