Man City's only good midfielder, Yaya Toure, is so committed to helping his club become one of the world's greats that he is "willing" to stay for a like, wow a few months or something?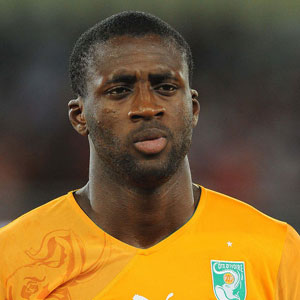 The Ivorian player doesn't seem to be arsed with trying to help a bunch of people like Gareth Barry finish 2nd this season and will review his options in the summer when some interesting clubs can buy him.
I am, for the moment, a City player, and I will fight so that we finish the season in good conditions.

"In a club, there are players and administrators. We are like soldiers and we carry out what employers say.

"The most important thing for me is to continue to have fun and to entertain the public."
And I suppose in that way, me and Yaya aren't too different. All I wanted to with FitbaThatba was to have fun and entertain the public and now I've done that, well why should I keep going on? I mean the biggest difference is probably that Yaya Toure is rich and I was just delighted to find a yoghurt that wasn't sentient inside my fridge this morning. Other than that we're like two peas in a pod.