Wigan's chairman has announced that he believes Callum McManaman's murder challenge on Massadio Haidara was totally legit, which is strange because it wasn't.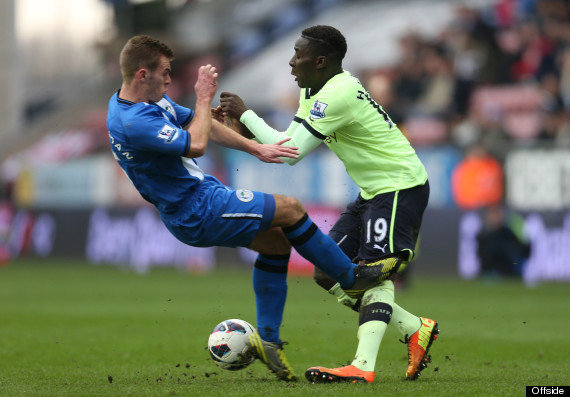 If you want to make sure someone's leg doesn't work ever again, this is one of the methods I would most recommend but not funny old Dave Whelan! He doesn't know what you pussies are all moaning about
The ball was there and McManaman got the ball as clear as a whistle, then followed through and they collided
In whatever planet this guy lives on, the ball was played, but you may notice the ball in that picture is directly below the Wigan player. I'm no wizard, but it's hard to play football if it's behind you and you're about to put someone in a wheel chair.
It's expected that McManaman will face a lengthy ban for his horror challenge and will spend a minimum of 3 weeks in space jail, on the moon.