There were tears for Manchester United manager Sir Alex Ferguson yesterday as he was "too distraught" to talk to the press after his team gave up against Real Madrid.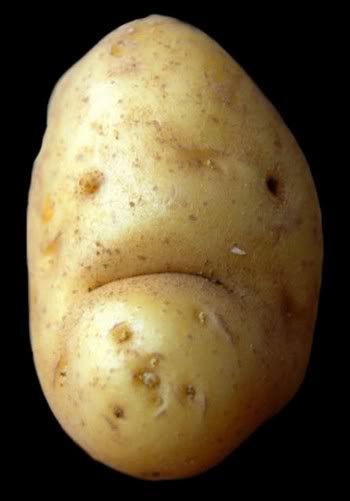 Having gone one man down due to an accurate but controversial decision by the Turkish referee, Manchester United just surrendered to the more handsome players of the Spanish capital who scored the two goals necessary to dump the Red Devils out of the Champions League. All of the journalists were excited for the post match press conference and that is why Alex wasn't allowed to talk to them, incase he literally murdered someone. Boring Mike Phelan instead said:
"I don't think the manager is in any fit state to talk to the referee about the decision. It speaks volumes that I am sitting here now rather than the manager of this fantastic football club."
Booooo! Grow up you jerk. It's only a game. If Man United are so great, how come they couldn't even last 30 minutes with 10 men against Real Madrid, when Chelsea managed to actually BEAT Barcelona last season with 10 men for most of the game? Actually, they basically had 9 men because Fernando Torres was on the pitch so it's even worse.
Sir Alex Ferguson is technically a knight of the round table, so if the Queen decided that she wanted to go to war on horse back (after she's finished pooing herself everywhere) he would have to go to battle. Do you want someone who cries because a referee sends one of his players off for nearly killing another on your battle team? No exactly. You want Batman. Why isn't he in the team? Someone hasn't thought this through