Best player in the world ever Lionel Messi today signed an extension to his contract with Barcelona, meaning that he will be with the club until he is 31.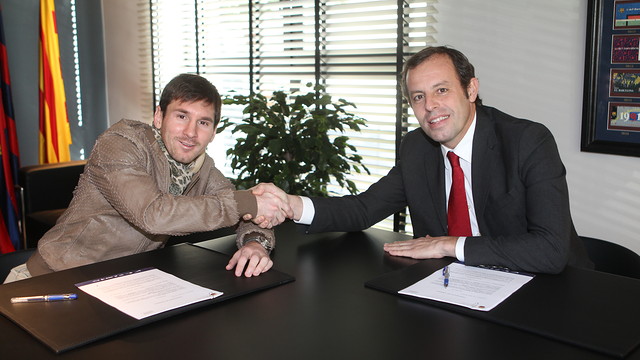 The forward is now contracted until 2018 and says that he will never play for another European club other than Barca:
"I said it before, in Europe I'd like to end my career at Barça. I wouldn't consider moving to another European club.

With that said, I'm not ruling out the possibility of ending my playing career in Argentina."
After signing the deal the president congratulated him on the extension. Messi then winked and said, "I've got an extension for you.... right here" and then took a 4 way adaptor out of his pocket so that they could plug the snes and tv in at the same time because the other socket was used for a lamp. And then he got a boner and had sex with all of the girls.
The end