Liverpool have carried their fine form from the summer transfer market right into January by over paying for an over rated striker. WOO HOOO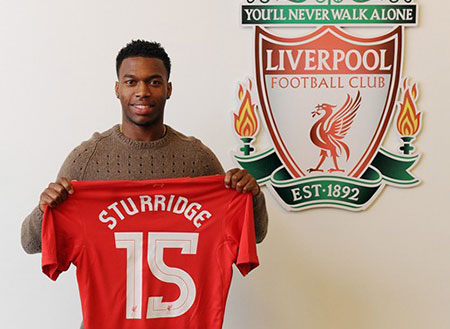 The man, who looks tiny but actually isn't, is a man and cost Liverpool £12million. This is almost exactly £6million more than it should have been but because he belongs to the age old rule of 'ENGLISH PLAYERS R EXPENSIF' he had to be bought for more than he's worth.
Now rather than warming the bench or annoying everyone by not passing to them at Chelsea, he can play alongside Luis Suarez and find himself annoyed at being out wide again, since Brendan Rodgers doesn't play 442. If this guy was from anywhere but England he would have cost like £6million.
Imagine he was from Venezuela. You'd be like, "oh man he never passes the ball", because he never does. Remember those people who you'd call 'ball hogs' at school? Well he was the one that had sex with the hog