Ex Aston Villa striker John Carew has decided to spend his retirement from football by getting a new career in the movies.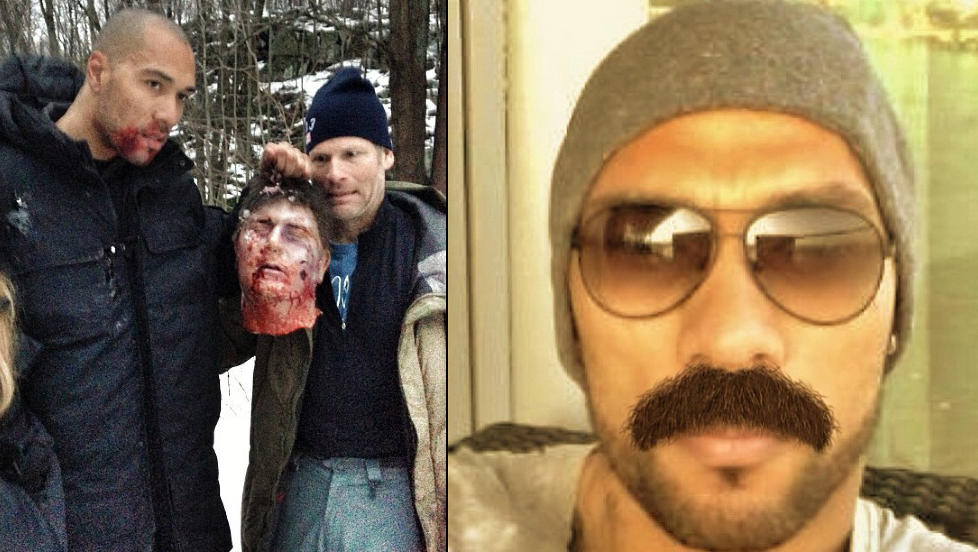 Picture borrowed from our pals at 101greatgoals.com
The Norwegian has been busy filming in Canada following his release from West Ham in the summer and if you were wondering whether a footballer would be able to cut it in the serious, dramatic and artistic world of film, I raise you a Vinne Jones. From
The Sun
:
"I will be here filming for a month. I can't say much about the film until the project
gets more developed, but it's an action-thriller movie.
"I think I have 'it', and 'it' is what you need to be successful in the film industry."



I also used to think that I had 'it' when I was a bit younger and used to tour the UK playing gigs, but then I gave up because I realised that 'it' meant 'money'. And because I don't have money, that's why I never made 'it'.
Subsequently I have discovered that 'sex appeal', 'charisma' and 'talent' all also important.