Because at some point everyone in the Premier League tried to buy a bigger lawnmower than their neighbour, a lot of clubs are in some financial strife and they have come together to put an end to it! Everyone except for the rich teams, that is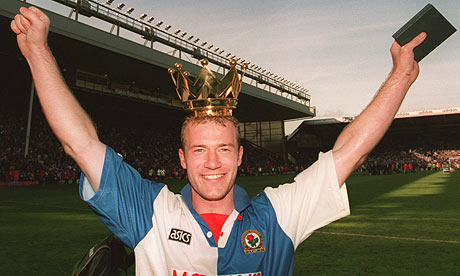 To those too young to remember it, the original Premier League money cheats were Blackburn Rovers who pumped the equivalent of Chelsea money into their then title winning side. Shearer may only have cost £3million-ish but back then that was like £25million and they had Tim Sherwood. Now they languish somewhere in the Championship and everyone has forgotten that not long ago they ruled English football. "We can't let this happen again, it's getting too expensive" said everyone.
There are two main proposals on the table - a break-even rule and a cap on the amount clubs can increase their wage bills by each season.

Club chief executives have now been asked to produce detailed plans for exactly how these proposals will work.

These rules would mark a major change for the clubs, which made cumulative losses of £361m in 2010-11.

Champions Manchester City, for example, made a £97.9m loss in their latest set of results, which were revealed last Friday.

City and Fulham are the only clubs opposed to any spending controls, BBC Sport understands. However, any new Premier League rule requires the approval of only 14 of the 20 clubs in order to be introduced.
That's a lot of stuff to read so as a reward I thought I would give you a picture of a dinosaur with a bazooka riding a shark