It's the Champions League knock out draw! I've consulted my crystal ball, MY BRAIN and this is what's going to happen.
Celtic Vs Juventus
Oh the big one! In Scotland. Juventus will take this, purely because they have the power of Pirlo's beard. Neil Lennon is ginger and everyone knows that gingers cannot grow beards. If Celtic do harness the power of drunk Scottish/Irish people and combine it with that stupid jumping thing they do, then perhaps they might score a goal. I foresee the use of the words "brave", "desperate" and "heartbreak". If it comes down to it, Juventus can just cheat.
Juventus to go through.
Galatasaray Vs Schalke
I only just realised that these two are even in the draw. Galatasary should win because their fans like to stab people. Knives defeat footballers, we learnt that from the Egyptians. Huntelaar could be the difference between the two teams, but that is only if he can somehow get passed Galatasaray's famous defence - which consists of 10 Emmanuel Eboues. Curly Jefferson Farfan and Huntelaar should see Schalke through.
Schalke to progress.
Arsenal Vs Bayern Munich
England Vs Germany. Wenger Vs some guy called Jupp. What a showpiece! Bayern are awesome, unless they are playing Chelsea who've summoned the power of the football Gods. The football Gods cannot be summoned twice in one year, so expect Sebastian Imatiger to team up with his friends and eat Wilshere and Cazorla. You couldn't eat Cazorla, he's like an eel. If Arsenal get through this it will buy Wenger another five years. Bayern have ruthless German efficiency alongside Ribery's grotesque face, and Shaqiri who is going to be really fat when he retires.
Winner
-
Bayern Munich.
Ravishakhtar Donetsk Vs Borussia Dortmund
This is the game I like, this one right here. Shakhtar have their little Brazilian unit going on and they are great to watch. Will.i.am is just so talented, rapper, producer, football and what a dancer. He also seems like a really nice chap, however he does wear gloves for no particular reason. Maybe he's actually a criminal and doesn't want to leave fingerprints but we are all like, "that Will is so awesome with his gloves and hair and shit". Dortmund like to play football. Real football, like the football you could play in Pro Evo 4. They also have a player named after one of the worst things I've ever seen on the internet. For that reason
Borussia Dortmund shall prevail.
AC Milan Vs Messi and Barcelona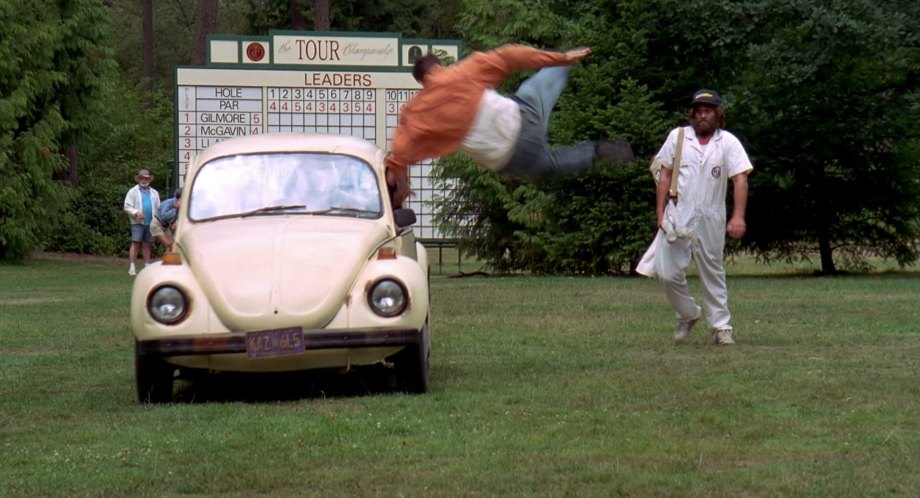 See you later AC Milan. AC Milan don't even have Franco Baresi anymore so I can't see them getting a scalp here. Skelp? Scalp? I've no idea, where I live skelp is a smack so that'll do. Barcelona have Messi who is now officially the second best striker ever after some Zambian guy. Perhaps AC could hire Dida to run over Messi with his car like in Happy Gilmore? That is the only way they will get a result.
Barcelona to legally commit footballing murder.
Real Madrid Vs Manchester United
Holy shit balls? Who saw this coming? EVERYONE. I don't know why but this felt inevitable. Ronaldo back to United to probably score ten goals and cry, Mourinho to see his old friend Ferguson and share a bottle of Jacobs Creek. Real have pretty much given up the league so they need to do well in the European Cup - or else their fans will wave handkerchiefs like jerks. United have a chance if they play all out counter attack and hope that RVP and Rooney are fit. United's central midfield and defence are like Rooney's hair, they do a job but against a head of flowing locks, they just look a bit shit. Metaphors are lazy and so am I.
Mourinho to march on, Fergie to shout at someone.
Valencia Vs PSG
Valencia are going out. You can't stop Zlatan, you are Valencia. You need the hammer of thorn or a cup final to stop Zlatan. Get it? He's actually won like 8 cups but did he score in any of those cup finals? I honestly don't know. Valencia still have a half-built stadium, that's brilliant. "We are going to build a new stadium! BUILD!" *1 YEAR LATER* "What? we've ran out of money?...BACK TO THE MESTALLA!" David Abelda should be about 50 by now, is somehow only 35. It doesn't matter they are still going to lose.
PSG to win, they are better. I'm probably wrong and will look really stupid.
FC Porto Vs Malaga
If you have made it this far, congratulations! Here is your reward - a chimp playing golf.
Porto must hate being Portuguese no matter how many times they win the league, nobody really cares. Only if they win the Champions League will people take them seriously and that won't happen as they have to sell all their best players every summer. Fair play to them, they march on regardless and seem to do well almost every season in the competition. Malaga have Isco, I thought he had disappeared after the Thong Song but he has come back as a 20 year old Spanish footballer. This is the only game where I am struggling to pick a winner. Let's just go for
Malaga,
there is no chance anyone is still reading anyway. I could type anything, I HATE HORSES...I really do.