Fulham have beaten Manchester United, Sunderland and even the Inverurie Locos to the signing of new teen sensation "Noe Baba". Who? Fuck knows.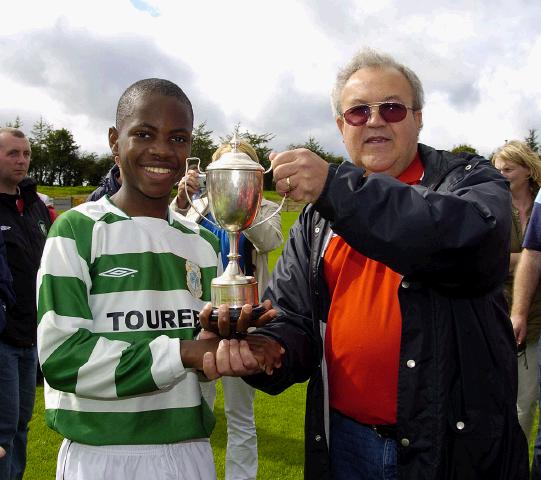 I just googled him to see if he was real and apparently he was born in London in 198,7 and has a BA Hons in fine art - although that might just be someone else with the same name, I guess we'll never know. He looks a bit like Gary Coleman and was actually born in Cameroon but believe me, he's as Irish as Guiness or alcoholism.
Noe is 16 but already Fulham have paid £130,000 for him and I'm sure he will turn out to be great. I'm lying, I fully expect him to delivery my pizza in about five years time. For every Wayne Rooney, there are about 100 Tonton Zola Moukokos. Not literally, that name is mental. Imagine being worth £130,000 at the age of sixteen? My Mum says I'm priceless but I know she's lying.