So last night Celtic pulled off probably one of the greatest European club game upsets that I've ever seen by beating the mighty Barcelona 2-1. Well done lads. Here are the stats:
This is one of those games in Football Manager where you not only slam the desk with your fist in anger at the sheer unrealism and blatant computer cheating at hand, but you also pick up the monitor for your pc, throw it out of the window, scream in to the night sky and curse your wasted life.
Barca should probably have had two men sent off as well, with the referee unwilling to spoil the event by giving a red card to Alex Song in particular. The Catalans tried very hard to score a goal, and eventually Messi did but Celtic were awesome. It wasn't so much anti-football as much as it was 'MAXIMUM POTENTIAL UTILISATION' but 18 year old Tony Watt is probably quite pleased right now.
And then Rod Stewart cried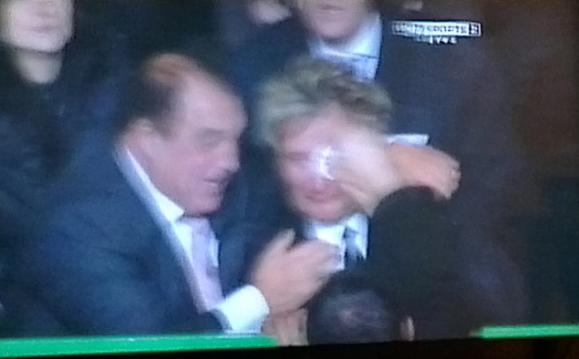 This reminds of that time I cried when Aberdeen scored a goal against anyone