Rudi Skacel left Hearts the other day because he wasn't getting paid because they are poor and Vladimir Romanov is determined to become the first man to land on the moon in a wheelie bin. Then he got the number 51 shirt at Dundee United, but why is that a thing?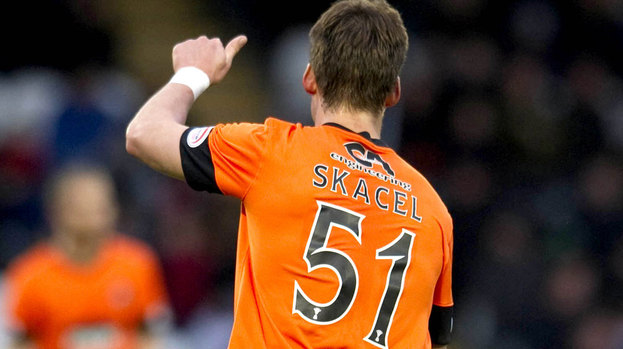 Well, friends, it's because Skacel chose the number to honour the 5-1 defeat of Hibs by his old club and their great rivals, and piss off lots of people in Edinburgh. New manager Peter Houston didn't realise this was the case. Apparently.
"It's not my style to upset people," explained Houston. "I said there were a few numbers available and he asked for 51.

"Call me naive but Gary Hooper wears 88 and Victor Wanyama wears 67 and I never thought of 51 being 5-1. Trust me when I say that.

"It's registered straight away and, once you register it, you can't go back on it. I apologise to the Hibs fans. If I'd known, I wouldn't have given him the number. I'm not in the habit of trying to wind people up or noise other clubs up. Hibs are a fantastic club.
That's a pretty good way to permanently wind up thousands of people but I can't help but think it's an unnecessary way to make life difficult for yourself. Football fans are, by the majority, borderline retarded and provoking them like this is akin to poking a bees nest with a stick. If by bees nest you mean being in a night club and by bees you mean stupid football fans with a grudge. Why are there bees in the nightclub? That sounds like a terrible idea, you should get rid of the bees, man. No one wants bees in a nightclub, idiot.