Alan Shearer appears to know even less about football than I do and has been criticising Liverpool's Joe Allen, who seems to be the only player on that team that actually does anything good. Brendan Rodgers IS MAD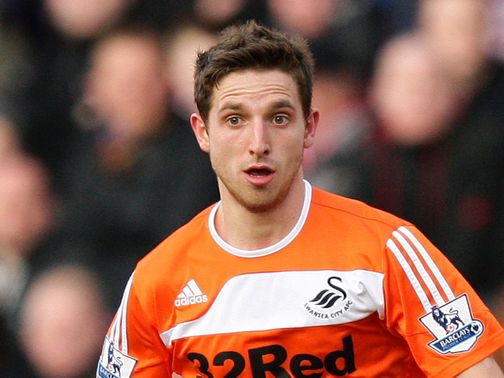 Despite me slightly devaluing the Welsh Player of the Year award that Joe won this week in an earlier article, he's still clearly the best passer in the team (Gerrard doesn't count because he keeps punting it forward every time he gets a chance) and probably the only one to have truly grasped Rodger's new philosophy at Liverpool which is 'to not win many games'. Rodgers said (
The Guardian
):
"I saw someone recently criticising Joe Allen for not playing risk passes. Unbelievable. So-called pundits who don't know the dynamics of a team and how it functions,"
"Joe's role is to keep the ball and that, in Britain, is a special talent. It is why Paul Scholes is still playing at his age. It is such a rare talent for a midfielder to rarely give the ball away."
And he's totally right. As much as I loved him as a player, Alan Shearer is absolutely clueless when it comes to talking about football and he makes me try to strangle my TV whenever he starts talking about tactics or pretends to know foreign players. And if I can't strangle my TV because it's mounted on a wall, I have to strangle someone else instead to release the rage. So really, it's Alan Shearer's fault that that babysitter is dead.