For Stoke...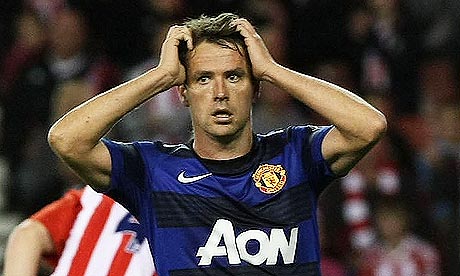 That was Michael Owen's reaction when he heard the news. Still clearly at the top of his game and a
Champions League
quality striker for sure, Owen has signed for the Barcelona of England, otherwise known as Stoke. He said this -
"We have been in talks for a while and it was a club I was always keen to join,"
If you aren't familiar with lying, here is a textbook example. Owen will still score goals but he will be really self-righteous, boring and just annoying. Joining on a pay as you play deal, the pay should be quite low. With years of being injured and a douche, it's easy to forget that Owen used to be an amazing player. Newcastle ruined him because for a while that is what Newcastle used to do.
England fans should get excited, you will have your best strike-force united for the first time - Crouch and Owen. Also known as boner time.