Where have Real Madrid gone? I don't mean literally, that would be headline news- "Mourinho loses Real Madrid team on trip to Alton Towers". I bet Ronaldo would cry on Nemesis.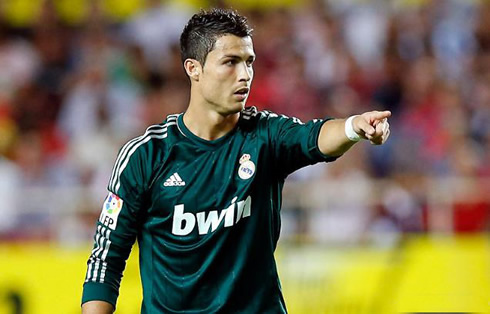 Real were beaten 1-0 by Seville last night and it has led to Mourinho saying some harsh words about his players. He doesn't think that the majority of his players have been committed or concentrating since their victory over Barcelona in the Super Cup.
"We got the prize we deserved considering how badly we played. At the break, I changed two players but I wanted to change seven. The image of my team at this moment is a team without concentration, without the willingness to compete."
Incredibly they only have four points from four games and Barcelona are eight points clear. If you cannot get motivated to play for Real Madrid then just quit, just stop playing football now and fuck off to Monte Carlo to live the rest of your life with sycophantic slags on a giant yacht because you are dead inside.
I know it's extremely early but eight points? I can't see many surprises from here to the end of the season. Maybe Messi will reveal that he is actually a woman called Michelle and Ronaldo will rip off his face to reveal he's a cyborg.
Barcelona should start an experiment and select a fan at random to play upfront and see how many goals they could score. I'd like to think with the chances they would create, I could get at least five tap-ins to add to my 10 red cards.