Yann M'Vila has attracted a lot of attention over the summer because he's quite good at football. Now his club Rennes have confirmed that they have received offers from Zenit, Spurs and a 'mystery team'. Which is Arsenal.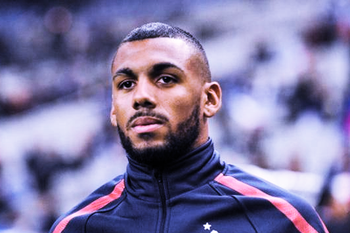 The France midfielder is one of those 'the next Patrick Vieira' types, in as much as he is a midfielder, is defensive, is good and is French. Those are the criteria you need to be 'the next...' whoever it is. And what happened to good all fashioned loyalty? What about those poor Rennes fans who wanted a shot at glory? He wants some more cash to go to the casino and hang out with super hot casino girls, and play blackjack and stuff, when in actual fact he should stay and be loyal to the place he's from. There's more to life than money, you fucking sellout!
If you enjoy betting why not try it on your mobile. With the Paddypower App from Paddy Power Mobile
not only can you get the football news, but you can also play a variety of casino games such as Poker, Blackjack and Roulette. No longer will you be bored on those long away journeys when you can whirl away your time at the mobile casino
Man, I hate people like that.