OLYMPICS! Everyone has gone tits for the olypmics, except me because I have a job that doesn't let me watch TV all day and then at night I do things like knitting and watching my cats fight each other. If you are English or Welsh you should be very proud because you won 1-0 against Uruguay.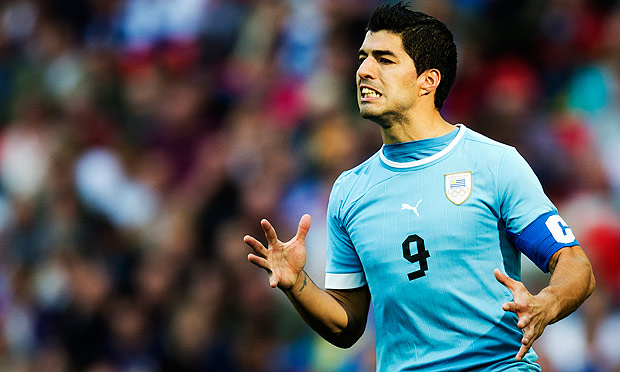 Pantomime villain Luis Suarez was booed every time he touched the ball because he is an awful person. He lived up to his reputation by getting a yellow card for a deliberate handball and being a twat. Team GB kept the ball in a manner that England could only dream of, probably something to do with having two Welsh players in central midfield.
Daniel Sturridge scored the only goal of the game and GB are through to the quarter finals where they will play South Korea. Whoever ends up getting to the final will play Brazil - which is like when you arrive at the Travelator in the final round of the TV show Gladiators. I still can't believe they called the black Gladiators Shadow, Panther and Nightshade.
Anyway...WOLFMAN!