Joey Barton is the Piers Morgan of the football world. Hell bent on using any free moment in his life to wind people up on Twitter. Unlike Piers Morgan, if you manage to annoy Joey Barton he will beat you up.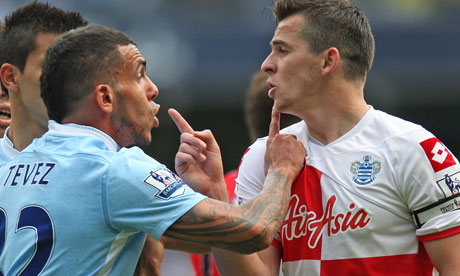 It was trying to beat up the entire Man City team that resulted in Barton getting a 12 match ban. To get around the ban and try to get back to playing football a bit quicker, he looked into the possibility of signing on loan for League 2 team Fleetwood. Fleetwood were of course made famous by the Dr Dre song Next Episode - where he talks of his love of smoking weed and drinking whilst driving round the streets of Fleetwood.
Barton spent the pre-season training with Fleetwood but the Football League have said that they would block any such move. This whole story is pointless, Joey Barton previously came out and said he had no intention of going there and was happy to spend his suspension threatening strangers on the internet.