"Real" football started this weekend with the Scottish Premier League minus Rangers started. I'll talk about Aberdeen since I support them. We kicked off with an away trip to Celtic, I wonder what happened.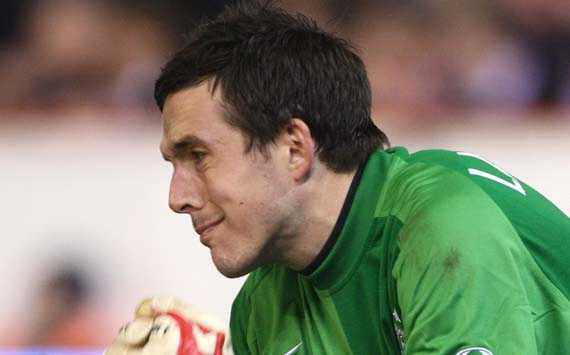 That happened. Jamie Langfield had a brain seizure last season and stared death in the face, unfortunately a football is far more terrifying than the grim reaper. Aberdeen held on for 80 odd minutes and never really looked in trouble -then someone swapped the ball for a grenade. That is the only logical explanation for Langfield being scared to touch a ball that was travelling towards him at 5mph.
Kris Commons dribbler crept in the near post and Aberdeen kept up their incredible record of making sure they lose every game at Celtic Park. I'm prepared to stick my neck out here and say that Celtic might win the league. In fact I'm prepared to say that if they don't, I will poop into a bowl, cover it in whipped cream and eat it live on camera for you all to see. Like two girls one cup but without girls or a cup or the hilarious backing music.