Being Roberto Mancini must be really hard. Imagine being really good looking and in charge of the richest club in the world, who are reigning league champions - what a world. So why's he all mad?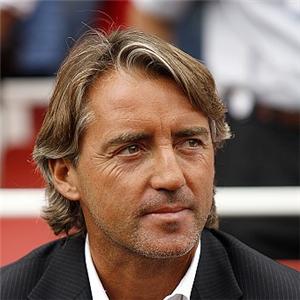 Mancini is angry because so far Manchester City haven't actually bought anyone. That seems completely mental but fair enough considering that they have bought about 200 players in the last few years and this imaginary financial fair play thing is coming in. Bob as I've just called him, doesn't want to kick up a fuss and definitely doesn't want to make any comments about this-
"I am not happy but I won't say anything at the moment,"
See.
"I am not the sporting director. I can't say anything about the players.

After three months or four months, I don't know what to say about this situation."
Yup, he definitely didn't say anything.
If you look around the league City are probably still the strongest squad. If I was Mancini I'd be more worried about John Terry shagging my wife or other real worries, like cat AIDS.