Man City beat Southampton 3-2 yesterday.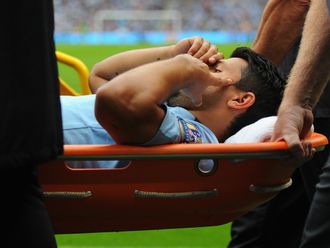 Aguero got injured, Man City conceded two goals to Southampton and they also scored three. So that means they won the game since they scored more. Aguero tweeted afterwards to say he was still alive and his knee injury wasn't that bad, which is nice. David Silva missed a penalty. Those guys are both in my Fantasy team so I'm doing well already. If you add us on Facebook or Twitter or whatever, you can join our Fantasy league as well. In other news:
I like Rage Against The Machine.
I'd totally forgotten about them