SOCCER!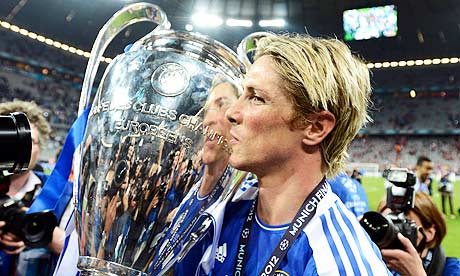 Fernando Torres has rediscovered his younger self and is now the best striker in the entire world, which is good because he scored against Newcastle and also because Eden Hazard scored and assisted him. They are both in my fantasy team.
Arsenal drew 0-0 with Stoke and both were shit. Tony Pulis set his evil minions to try and break another player's leg, fortunately this time Vermaelen was the target so everyone was ok. He's made out of steel and technology so you can't break him. He expands in heat though, and the millenium 2k bug might cause him to catch fire.
Swansea won 3-0, Southampton lost, Man United beat Fulham but it was a good game so we can live with that.
Liverpool drew 2-2 with Man City and apparently City were terrible. Oh and also every single match summary mentioned how the players are 'finally getting to grips with Rodgers' tactics'. How hard it must be to pass a football 4 yards every 30 seconds when your only job is to be a footballer. Not like me, because I am a scientist.
A SCIENTIST OF LOVE?
maybe
There were some other games