Devastating news for the Czech Republic, superstar striker Milan Baros has retired from international duty. How will they score now?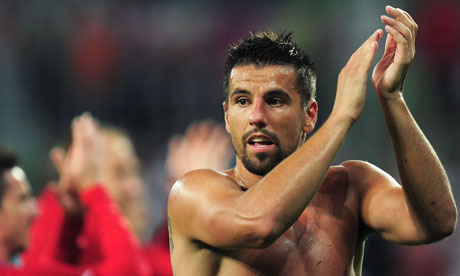 Milan Baros has announced his retirement from international football and the whole world is mourning. Baros is somehow the proud owner of the Golden Boot award from Euro 2004, and actually has an incredible record of 41 goals in 93 games for his country.
For Liverpool and the rest of his career in England he received the Wouldn't Hit Water If He Fell Off A Boat award. I think he scored some goals in Turkey but nobody counts them. Baros is only 30 but has realised that he's definitely not very good anymore and was booed by his own fans against Russia. Rosicky will probably retire as well because the Czech Republic team isn't very good anymore so there is no point even trying.
Farewell Baros, you have a Champions League winners medal - that is mental.