It's official, money rules the world, my world, the footballing world and probably all the other worlds that I don't know about. Cardiff City have changed their colours and their strip to become more appealing to the Asian market.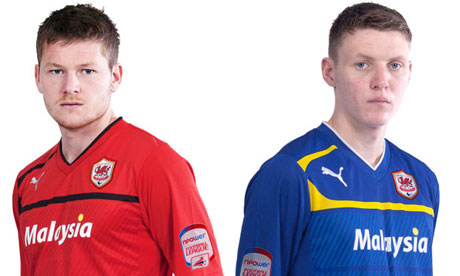 Cardiff City's owners are from Malaysia and they have taken it upon themselves to wipe their arse with 100 years of history and change the clubs colours and team crest. Cardiff were called the "Blue-birds" and naturally played in blue and had a gay little bird on their team badge. After years of pushing for promotion and bricking it when it came to the crunch, the owners felt it was time for a change of image and hopefully fortune.
Now the badge has a big scary dragon and the slogan "fire and passion", which really is awful. According to whoever I was listening to on the radio earlier today, red means something good to the people of the country Asia, . I wasn't really paying attention but I think the colour red is supposed to bring good luck, happiness and prosperity. Having spent quite a lot of time in Asia, I can tell you that everyone there wears red and as a result, there is literally zero poverty and everyone drives around in red Ferraris throwing money at each other.
To appease their angry Welsh drunk hooligans, the owners say they will give the manager Malky Mackay lots of money, expand the stadium, clear the debt and make delicious prawn Laksa for all the season ticket holders. One of these is made up.