Brendan Rodgers first move as Liverpool manager was to say that he was going to try and win stuff, and then he started being linked with buying all of his Swansea players. This is going to be great fun.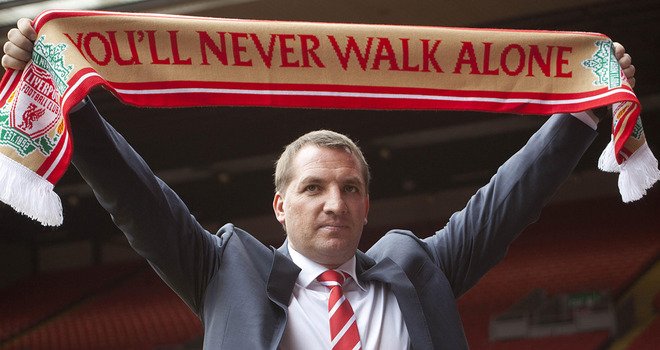 One of my friends told me the other day "what do you think of Rodgers as the new Liverpool boss" and I laughed in his face. I'd like to be proved wrong and this may just turn out to be the greatest managerial signing of the decade, but also, I'm lying. He replied to me "well he's studied lots of foreign games off his own back". This is not a valid piece of information - just because you've gone to see Barcelona play doesn't mean you know how to win the Champions League.
Passing tippy tappy football appears to have been sussed out and we are at the very peak of a new dawn of football tactics which unfortunately might be DEFEND DEFEND DEFEND DEFEND GOAL DEFEND and yeh whatever. Rodgers wants to sign Gylfi Sigurdsson who he had pretty much signed for Swansea before he abandoned them and I think you'll be pleased to see that I've given him an open opportunity to turn Liverpool into a real force. I'm right with most of my predictions, except any that can be proven otherwise with hard statistics or mass general opinion. Where's Alan Pardew these days? He must have been fired by now.