I hate cancer, today it claimed the life of Robin Gibb and he joins the millions of others this dreadful disease has claimed. If cancer was a human, I would kick him square in the nuts. Well fuck you cancer, you didn't get Eric Abidal.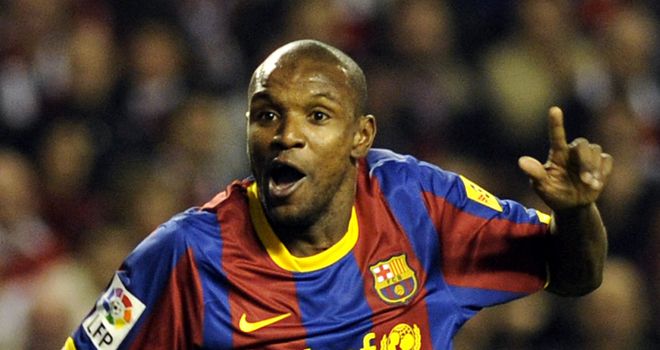 That is Abidal trying to call cancer a loser but he got confused and the L is the wrong way round. Almost seven weeks after having a liver transplant, Eric Abidal has left hospital. His cousin Gerard donated his liver, which is pretty much the best present that a man could ever give to another man who needs a new liver. Closely followed in second place by a dog.
Last year after having a tumour removed from his liver, Abidal said "up yours science!" and returned to play football for the remainder of the season, helping Barca to lift the league and Champions League. That probably won't happen this year, firstly because the season is finished and secondly because that would be absolutely mental.
Reading about this made me think of Stilian Petrov, best of luck in your battle Stanley. I know what you're thinking and the answer is yes, of course he reads FitbaThatba.