QPR are not very good, don't let Joey Barton's tweets or Mark Hughes' nonsense fool you. This was compounded today by a 6-1 defeat to Chelsea, where even Fernando Torres scored a hattrick.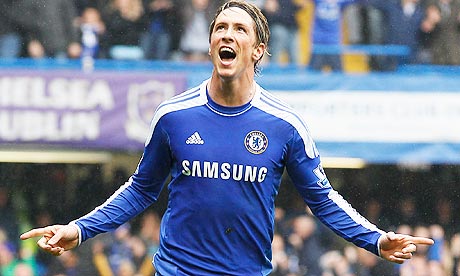 Playing on a pitch that resembled my old primary school playing field, Chelsea dispatched QPR with the greatest of ease. QPR were absolutely terrible, they went a goal down after about three seconds and decided that that were would be no point trying for the rest of the game.
Sturridge scored the first, then John Terry scored from a corner to make it 2-0. Perhaps the QPR players were scared of him doing a racism so they left him completely unmarked. As always Terry celebrated with the grace of a ballerina. It's been really hard from him since he allegedly called Anton Ferdinand a black hard-C-word.
Torres scored a hattrick and showed more signs that he is almost a footballer again. Actually aiming and putting the ball where I assumed he wanted it to go. He still dribbles like a retard, with a football not with saliva. It's like he hasn't really got full control of his legs back yet. Perhaps he was sitting cross-legged for a really long time and slowly but surely the feeling in them is returning. Malouda scored a sixth but by that time I had stopped paying attention. Cisse scored again for QPR which means in every game he has played in so far, he has either been sent off or scored. Stats are fun.
QPR have two games left - away Stoke then at home to Man City. I don't know why but I really want them to get relegated, probably because of Mark Hughes and Joey Barton - they are awful humans.