Basketball superstar LeBron James has designed some shoes for Liverpool fans because he owns some shares in the club and also really likes shoes.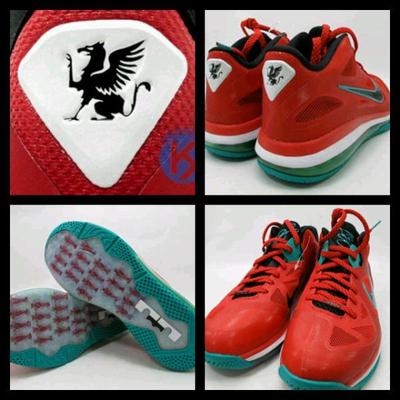 Those are fucking horrible - it looks like someone from the 90s was murdered and then actually turned into them. It gets even better because the trophies at the bottom are representative of the Premier League trophies the Anfield side has won, slightly exaggerating this by putting '18' of them down instead of 'none'. Thankfully the shoes have been well received by those few Liverpool fans literate enough to both read and write, and they have said things like:
"Get rid of those designs immediately. IF YOU ARE GOING TO PORTRAY A LIVERBIRD - PLEASE ENSURE THE DESIGN IS 100% Correct."
Some other people said things like 'WAAAAAH' and 'SPORT ARE TROOPS' and then gradually everyone stopped caring because it really doesn't matter. We asked LeBron James for a comment but he was too busy being totally cool.