Leigh Griffiths is on loan at Hibs right now but don't let that make you think he won't headbutt the manager in the face! Because he did. Maybe.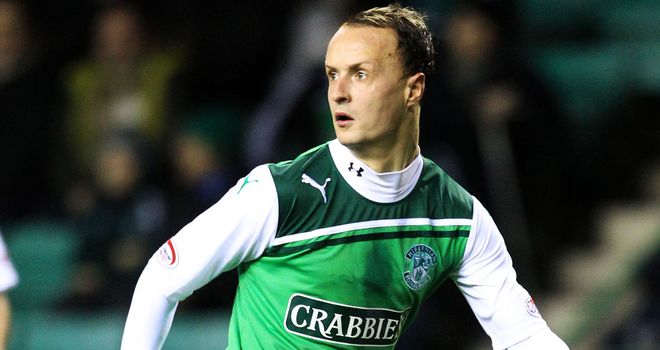 Despite looking like he was delivered to earth in a wheelbarrow, Griffiths has already made a name for himself at Scotland under-21 level and the striker, on loan from Wolves, was yesterday rumoured to have gone tits and head butted manager Pat Fenlon during training. Fenlon has denied it:
"As is usual for high-tempo training sessions, involving committed players and coaching staff, robust views and opinions are shared and yesterday's session was no different.

"Leigh is a quality striker and a lively personality and will remain a key part of my team for the rest of the season.

"There's nothing at all in the story. We just want to focus on winning games and getting up the table."
Sincerely, little girl.
Griffiths has an impeccable record and shows wisdom beyond his tentative 21 years, with only slight blips on the record like gesturing to Rangers fans to 'fuck off', and
gesturing to his own fans to 'fuck off'
but he's definitely going to learn. I guess you can't really admit that someone 30 years younger than you has beaten you up, especially in the work place, so Griffiths definitely didn't assault either the manager or his assistant. I'm going to invite him round for dinner tomorrow at my house inside a volcano where someone funnier than me than finish this article.