Antonio Sanz is the former agent of Fernando Torres and was the BBQ ghost writer of Fernando Torres autobiography. According to him there is nothing wrong with Fernando and it's all Andre Villas-Boas' fault!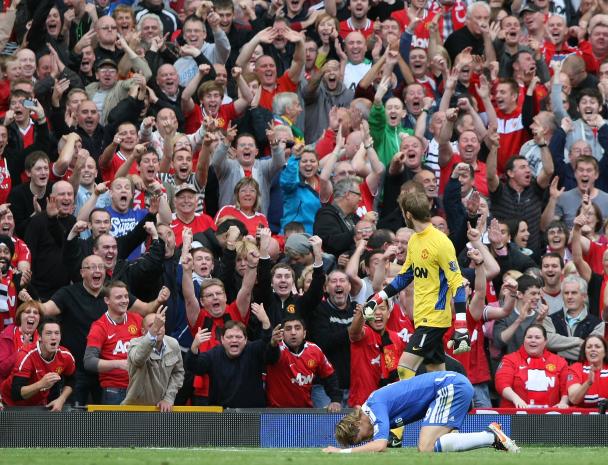 Remember that miss against Manchester United? Yup, that was AVB's fault as well. From what I can gather, Antonio Sanz is a pissed-up tramp that walks around shouting at strangers and telling him that AVB is to blame for AIDS and earthquakes.
Torres has been dropped from the Spain squad because he's terrible. Sanz believes there is nothing wrong with how Torres is playing and the problem is Chelsea are doing nothing to help him. They aren't creating the chances for him you see? He also believes that AVB is pooping his pants because he knows he will receive a metaphorical axe to the head from Abramovic any day now. His words came in response to AVB going on a Portuguese radio station and saying that Torres was another Chelsea flop like Shevchenko and Kezman. He might as well have said "Torres is really shit and I want to be sacked. SACK ME!"

I'm still in shock that Torres has an autobiography. It must be incredibly boring. All footballers have autobiographies these days. I haven't read any of them but I imagine they are terrible, apart from Wayne Rooney's. At least he did some Granny-shagging when he was 16. What would Torres put in his book? Hello, My name is Fernando Torres. I was born in Spain in 1984. I play football. I used to be good and now I am not. The end.