Zlatan Ibrahimovic has been busy this week, finding time to knock Arsenal out of the Champions League, release his own interactive auto-biography app and even run over a pesky woman reporter. Get back in the kitchen, Susan!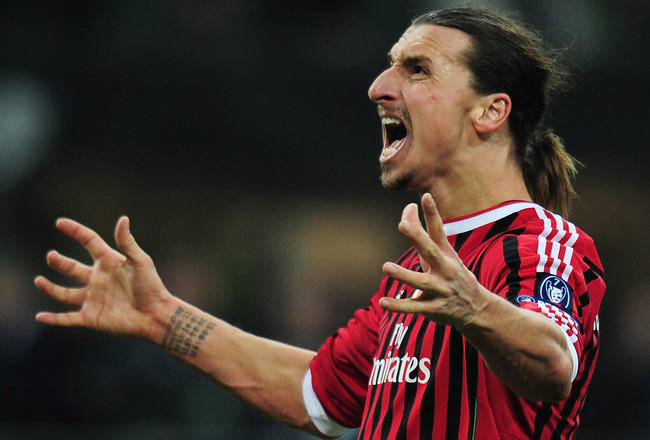 At times he looks like Christian Bale playing a jew, at others like a waiter that tries to bang your girlfriend while you are both on holiday, but at all times, Ibrahimovic is awesome. Our friends at Dirty Tackle! quoted the Swedish striker as saying
"Remember, there's only one Zlatan and this is Zlatan and this is my story"
since that is what he actually said as part of the introduction to 'I am Zlatan', the new 'interactive' iPad app.
Whilst imagining what the
Euro 2012 odds
might be for him to win the tournament as his own country instead of those annoying guys in Sweden who keep trying to tag along, the skilful wizard ran over a female reporter. His audi collided with the journalist as he exited training, because 'Bitch get out the way' and she has to decided to sue him. There is a video of the incident but it's really boring and you can't really see anything. Also I'm pretty sure all the people speaking in it are doing so in Italian and that just makes me want to order pizza, or fight alongside the Nazis. POLITICAL!