Sandro of Spurs is awesome. Not only can he score goals like this-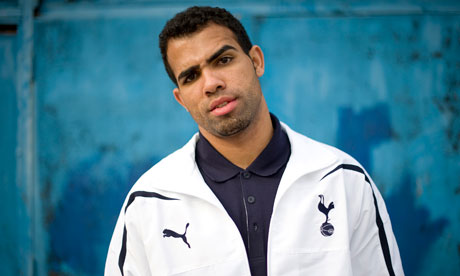 but it turns out he has got some crazy kung-fu ninja skills.
This video was filmed by Danny Rose, after Sandro round-housed Aaron Lennon through the changing-room door. Sandro is training hard because soon his ninja skills will be required to bust Harry Redknapp out of jail, where he almost certainly will be very soon. I'm hoping my esteemed colleague doesn't edit that last part.
If Sandro get's bored of sitting on the bench at Spurs, I am fully prepared to be crime-fighting sidekick. We can wear spandex onesies and clean up this country. Perhaps we can go around every stadium and literally kick racism out of football. Any player or fan who even thinks about doing a racism, get's a big Sandro boot to the head. Then I'll just fart on them or something.