Nicklas Bendtner is a twat. You're allowed to be a twat if you are a footballer. It turns out that you are also allowed to drive really, really fast and nobody cares.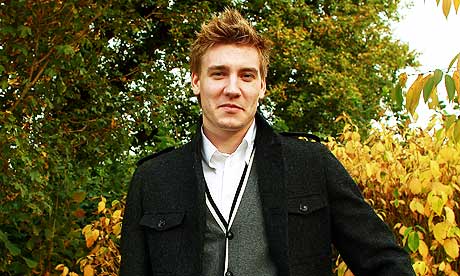 Bendtner has made it onto FitbaThatba quite regularly. Demanding a free pizza for being Nicklas Bedtner, vandalising cars in the Newcastle city centre and being arrested for fighting in the Hilton. You'll probably notice that nobody ever writes about Bendtner doing anything good. It's not going to start today, he's been banned from driving for 56 days.

Bendtner was clocked doing 104mph in his Porsche 911. That's a mighty 34mph over the speed limit. It's OK though, Nicklas had his top lawyer on the case. Here was the defense:
"I understand he was going to Newcastle Airport, he was slightly late for a flight and unfortunately he speeded.
"It was a Saturday morning, there was very little traffic on the road and weather conditions were fine."
"Not withstanding the fact he is in Denmark, he has been absolutely no trouble to anybody. In my respectful submission, your public duty can be discharged by treating him with leniency"
That's right, "absolutely no trouble to anybody". He didn't even bother showing up to court, that's how easy life is when you are a footballer. The "punishment" is a 56 day driving ban and a mighty fine of a whole £660. It sounds like the only person in the world remotely as arrogant as Nicklas, is his lawyer Barry Warburton. After the sentence was passed he piped up with "my client has substantial disposable income and can pay the fine immediately with a credit card". Here is a courtroom sketch.