Wesley Sneijder has been linked to Manchester United since the start of last summer. It was perhaps the most boring non-transfer of the summer. The windows opened and it's happening again.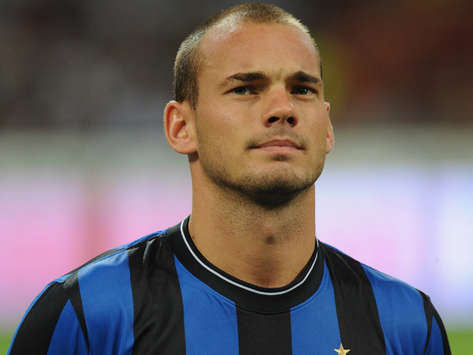 goal.com
Last summer, rather than put a stop to all the rumours and just say, "I'm just gonna stay here" - Wesley kept teasing us and tickling us with sexy talk of a potential move to Manchester. He has obviously learned his lesson, this time round he has just come straight out with-
"How much is left until the end of this transfer window? A week, no? I'm staying here."
Not surprising really, would you rather stay in Milan drinking wine with this lady
Or move to Manchester and go out for a Pint and kebab with this?
Sneijder knows what you should do. Of course the promise of a footballer is worth less than the amount of tax Harry Redknapp has been paying over the last few years. He will probably sue us for that, he loves suing people.