Football ay? Bloody hell. Alex Ferguson said that once upon a time. Well, football just gave Fergie a massive kick right in the testicles.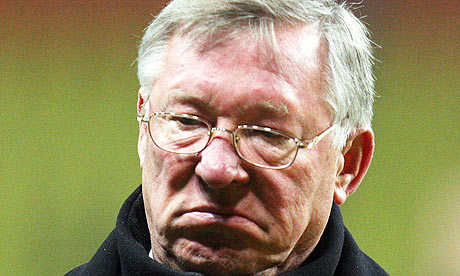 After their truly embarrassing 3-2 defeat at home to Blackburn, it was time for Manchester United to show what they are made of. Time to show that Alex Ferguson steel and winning desire that no other team in the league possess'. Rooney's pissed up training exploits resulted in him missing the Blackburn game but he was back, De Gea was on the bench and it was time for United to lay down a marker. Then they were beaten 3-0 at the Sports Direct Arena.
Demba Ba continued to show that he is a goal-scoring machine, Cabaye scored an absolute belter of a free kick from 30 yards in off the bar and there was even a token comedy own goal from Phil Jones in the 90th minute. Pretty much the perfect game of football for every other fan in the country.
Manchester United's midfield was completely outplayed and out muscled but there is a far greater chance of Fergie having a heart attack and dying on the touchline, than him accepting that he needs to buy some central midfielders. Luckily for United fans the Premier League has been completely mental recently so despite two defeats in a row, they still find themselves second.
This festive period has been ridiculous. Martin O'Neill has turned out to be Jesus, Steve Kean confirmed he sold his soul to the devil but happily some things never change, Arsene Wenger is still a moaning cunt and Gary Neville is still a dick.