Some think Christmas is about Jesus, some think it's about family or presents. They are all wrong, it's about football and it could be ruined by the tube drivers going on strike.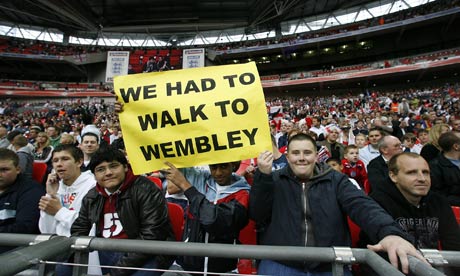 Sky have ruined lots of good things about football but we do need to thank them for forcing teams into playing about 1000 games around Christmas and New Year. It's brilliant, you get off work to get hammered and fat whilst watching game after game. However there is bad news afoot, a few games could be called off because of the planned tube strikes in London. This displeases me.

The tube drivers are demanding triple-time plus a day off in lieu for working a bank holiday. Arsenal and Chelsea are waiting to hear if the strikes are going ahead before they decide to cancel their games on boxing day because people in London are scared of using the bus because they are smelly and dirty. Give them all those fucking Boris bikes. They want to bring London to a standstill for triple-pay? What a complete nonsense, I didn't even know triple-pay still existed. Even double-time has become a mythical creature at my place of work.
Luckily for me my family are in Australia for Christmas so I won't be forced into spending any time with them on Boxing day but what about the millions who aren't so lucky? Are you tube drivers really going to cancel football and force people into playing charades with their relatives? You heartless bastards.