Rumours are that Tottenham Hotspur are after Marseille forward Loic Remy. Harry Redknapp loves a deal and it's believed he is looking for a money plus player deal to bring in the 24 year old. Judging by his agent's comments, that might not be on the cards.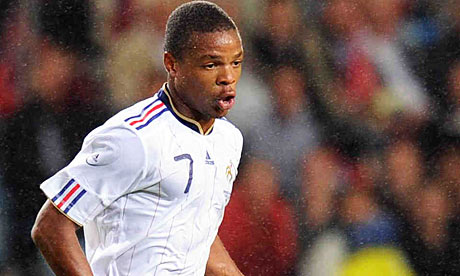 Remy's agent Frederic Guerra came out with a brilliant quote -
"Loic is not a player you just swap. I don't think Marseille want to lose a Ferrari and bring in a Citroen 2CV"
Pavlyuchenko is one of those really frustrating players where he will do fuck the whole game and then score an absolute stunner out of nowhere. I still cannot believe Spurs paid £14m for him, that's just awful business. He has a mighty two substitute appearances in the league so far this season.
Guerra reckons that after Euro 2012 up to 20 teams could be in for Remy. I can't imagine anyone coming in for Pavlyuchenko. Unless a club were looking for a player with the acceleration of an articulated lorry, the turning circle of a limousine, the subtlety of a hummer and his wages would be about the same as the money it costs to keep my piece of shit 2004 Seat Ibiza on the road every week. I wonder if Marseille would be up for swapping a Ferrari for my car. I'll throw in my I-trip if that sweetens the deal. Don't worry about those stains, that's just dog drool.