Arsene Wenger was out having a glass of wine with his girl friends when they started talking about what boys each other likes. I promised not to say anything but Wenger has dreams about Neymar! hee hee hee!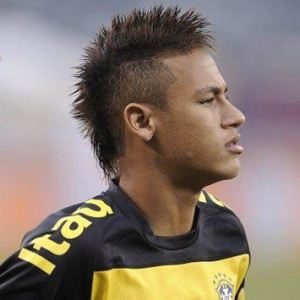 It wasn't actually really like that, it was during a press conference and someone said "if you had a shit-ton of money who would you buy?" and then Wenger went "probably that fucking Neymar boy, eh? Aye he's nae bad like" and then everyone smashed their glasses together and had a giant, beer fuelled disgusting orgy. Nah, that didn't happen either. Wenger just said that he reckons Neymar might just turn out to be the 'real deal' but has to prove it on the international stage first, and in fact might even possess the ability to one day outshine Pele, who has said in past:
'Neymar and Lionel Messi are technically good — but Neymar is more complete.'

'He has the ability to be better than me'
And then he thrusted his hips forward and winked to let us all he know that he means 'get a boner'.