My writing partner and lover wrote earlier about Darren Fletcher having AIDS and shitting himself to death. Losing Fletcher makes United's midfield look even weaker than it has done all season (and last season). Ferguson doesn't really like buying central midfielders, well good ones anyway and it looks as though that trend may continue.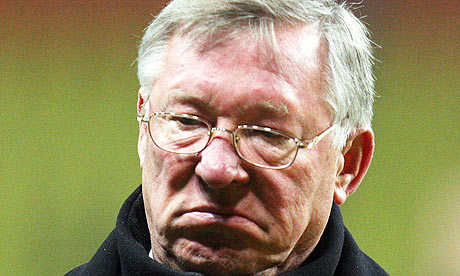 It's a strange one for Manchester United. They won the league last year, despite not really having a good central midfield. Barcelona completely raped them in the Champions League final and reinforced their need to strengthen if they were to seriously make up ground on their Spanish counterparts. Fergie said "meh" and brought back Tom Cleverley instead.
With Cleverley, Anderson and now Fletcher out it leaves United playing Phil Jones, the rampant walrus in midfield. United are now out of the Champions League at the group stage, surely another sign they need to sort out the central of midfield? Well the prayers of United fans could be answered, rumours have re-surfaced that they will look again at Jack Rodwell.
Anderson - Rodwell - Cleverley. That noise you just heard was Xavi and Iniesta soiling themselves.