Today Celtic won the scottish cup final blah blah blah: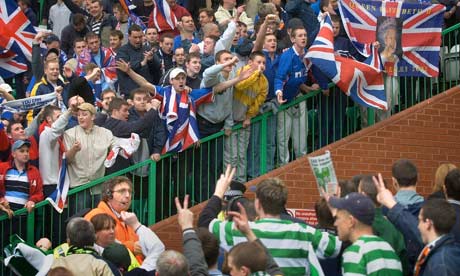 Celtic won the match 3-0 against Motherwell and as the score line suggests, the entire competition has basically been a waste of everyone's time. I'm not saying that we should abandon the trophy altogether but I think I'm suggesting that the Old Firm can have their own one, so that it's at least slightly interesting. It's like playing FIFA against a girl except actually trying really hard to win, and then celebrating afterwards as though you've achieved something.
Someone called Ki scored the first goal, Stephen Craigan deflected a Mark Wilson shot in to his own net and then Charlie Mulgrew put a freekick beyond the goalkeeper to complete the victory. Neil Lennon will now go on to say things like "this is just the beginning", and "after all we've been through it's great to taste victory" and "blah blah blah" and then he will enter the SPL, scottish cup and co-op cup old firm lottery for next year. And though we will all continue to wake up at 6am every day, at least we will be awesome at piano by the end of it.