So this week Balotelli managed to win Man of the Match for his performance against Stoke in the FA Cup final, which is quite a normal thing for a talented footballer, so of course he had to rectify this by not turning up for Man City's celebrations: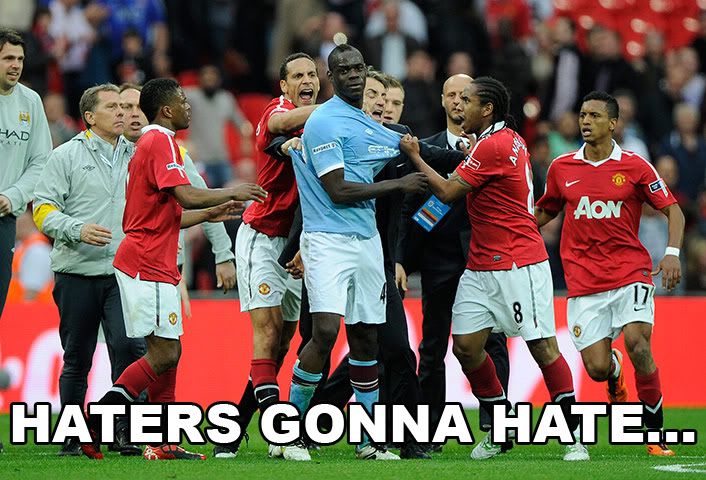 The Daily Mail:
[D]espite receiving a letter from City chief executive Garry Cook instructing him that he must attend last night's parade and town hall reception, the 20-year-old flew home to Italy on Sunday morning.
Carlos Tevez was there to parade the FA Cup despite suggestions he, too, would be missing.
I'd say something 'hilarious' and 'wacky' here like "Balotelli decided he'd rather go and investigate the judicial system in the UK instead" except that I'd probably not be far from the truth. This is the same man who
drove into a women's prison in Italy
because he and his brother were curious about it, and the same man responsible for running up around £10,000 in car parking fines but doesn't care because he "is rich".
All in all I wish all footballers were like Mario Balotelli, who I think just might literally not give one single fuck.