Manchesthair City's Micah Richards is said to be
sleeping in an oxygen tent
to aid his recovery from his latest injury. Indeed Micah is very excited at the prospect.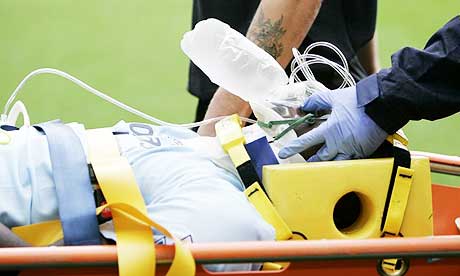 "I will sleep in the thing if necessary. I want to be available for that game against United. It is going to be a great occasion."
I remember my first night in a tent, I quit the scouts pretty soon after that.
Of course Richards is not the first footballer to try alternative methods in order to increase the speed of recovery. Owen oh he's injured again Hargreaves famously sleeps every night in a bath of butterscotch Angel Delight to help soothe the pain of his tendonitis. Whilst Kieron Dyer spent most of his career rubbing a mixture of E45 and horse semen into his troublesome hamstrings.